Ready to get started but not sure where to begin?
Download a copy of the I Was Broke. Now I'm Not. Ladder! This is our road map that explains the steps one needs to take to live a fully funded life (and this is our hope for YOU!).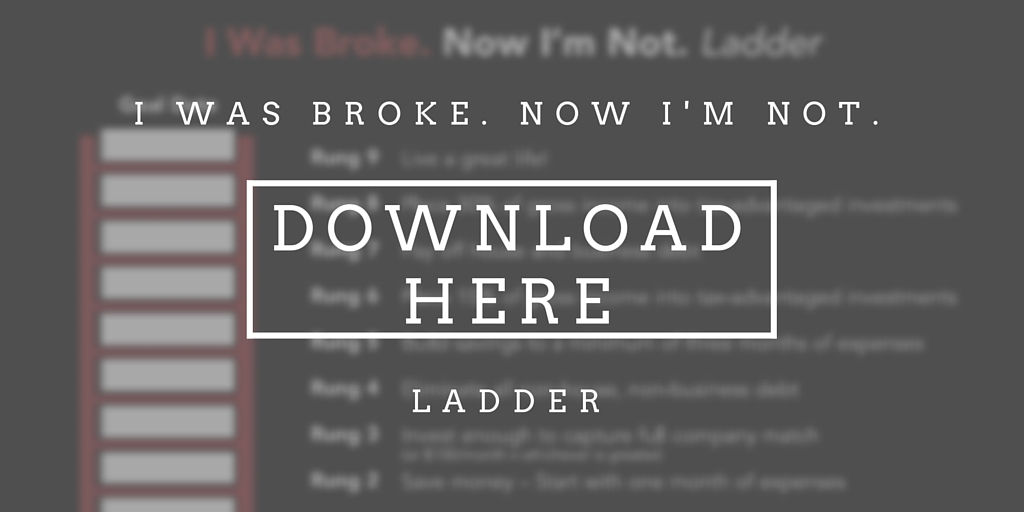 Budgeting Tools
Excel Budgeting Tools
Lift, Inc. 662-842-9511
5329 Cliff Gookin Blvd., Tupelo, MS 38803 Fax: 662-842-5575
Provides a range of case management services by identifying client's needs and assisting them toward self-sufficiency or stabilization. Offers various education and employment related programs to assist clients with the ability to achieve self-sufficiency. Includes GED assistance and acquisition, work-related experience and job readiness training.
The Salvation Army 662-842-0301
527 Carnation Street, Tupelo, MS 38802 Fax: 662-680-2756
Provides cash assistance with rent and utilities to prevent homelessness and helps the unemployed find jobs.
Employment Agencies
AAA Employment 662-844-8448
Select Staffing Services 662-620-0860
Clark Personnel Service 662-620-8200
EPSCO, Inc. 662-534-0042
Express Personnel 662-842-5500
Kelly Services 662-842-9602 662-842-9205
Key Staff Source 662-680-6999
Employment Agencies Continued…
Manpower 662-680-6100
Commission Job Service 662-534-1933
Snelling Personnel 662-842-1045
Win Job Center 662-842-4371
Social Security
General Information 800-772-1213